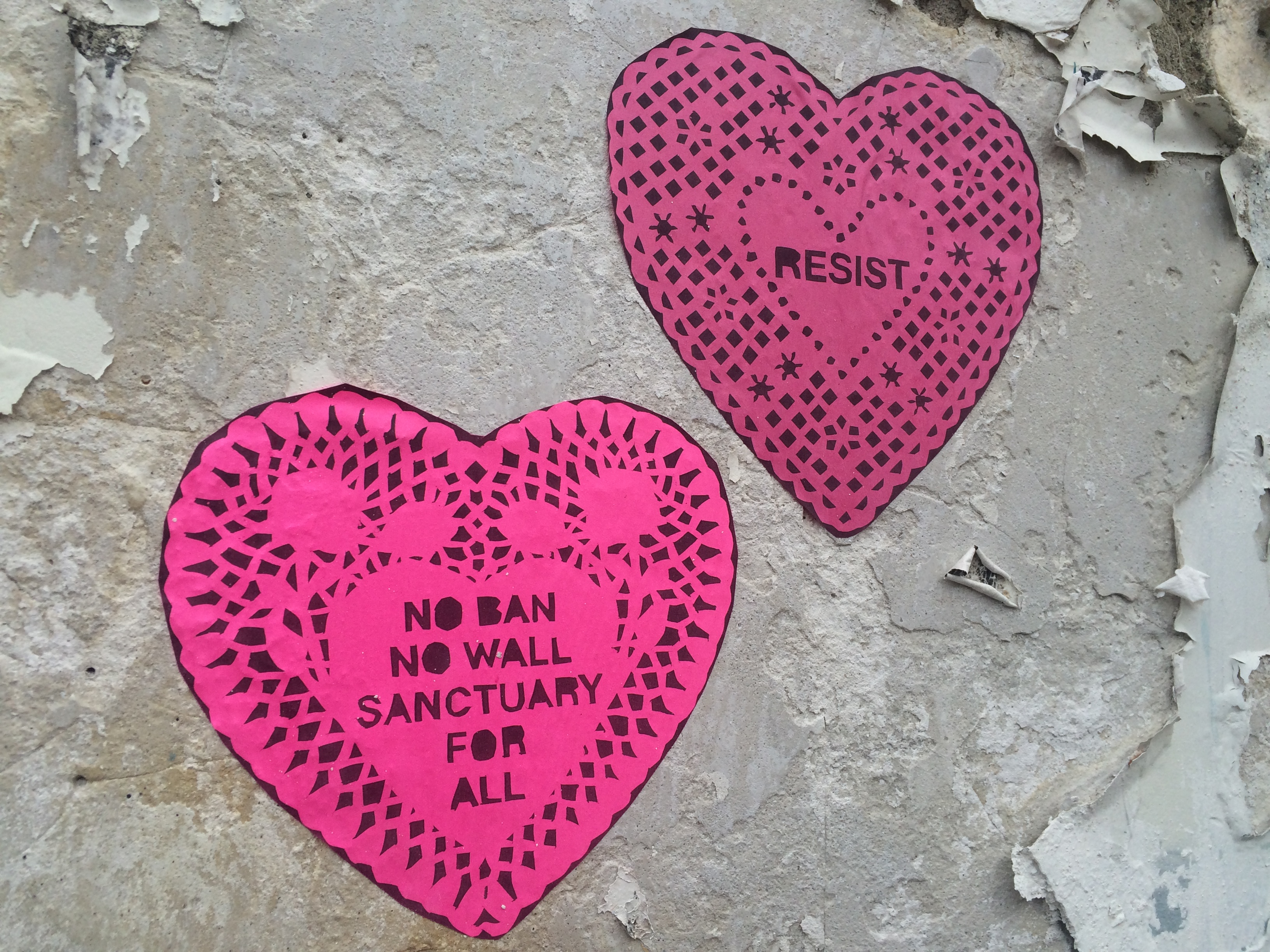 Philadelphia is city filled with art. Art in its famous museums and galleries and also all over the streets.  I love snapping photos as I wander, and I love to wander.  Philadelphia is a self proclaimed "sanctuary city." It has an invigorated base of citizens fighting for justice against what appears to be an emboldened and heartless leadership. Therefore, these wheat paste protest hearts seem quite fitting.  I love the pink against the grey peeling walls and that the hearts look like doilies.  Doilies make me think of a grandmother's living room.  They feel "homey"- just as, I assume, the artist obviously wants our city and country to be…
Hearts in protest are a good match.
In Other News:
This is my first blog post in a very long time.  All of the sudden my mind is buzzing again with ideas and a desire to create in various mediums.  I have strayed personally and emotionally from my original goal of this blog for a long time.  I've been stagnating, sleep walking, and numbing out- but I am beginning to feel awake again. The thaw has begun. I will share more about what has happened and NOT happened another day. For now, I just want to say- I am back.  I can't wait to read your stories and connect!